Safeguard Your Home with Disinfection Services in Palm Beach County, FL
Paul Davis is available to help protect your residence in the Palm Beach County, FL, area from COVID-19 with our cleanup services. Paul Davis carries on to deliver dependable emergency cleaning and restoration services, offering tranquility and relief through this global pandemic.
Disinfection Services – The Paul Davis Way
Below are a few of the ways we can keep you safe in Palm Beach County, FL:
Applying disinfectants and cleaning: At Paul Davis, disinfection is part of our job and we understand the proper means to eliminate viruses, bacteria, microbial growth and other pathogens.
Taking the correct precautions: Before we enter your residence, we will let you know that we're healthy and ask if you are too so that no one is put at risk. Furthermore, we put on shoe covers so that nothing will be tracked into your house and working with face masks.
Provide information: We will give our customers information about protecting their health and safety. We invite you to ask questions about pathogens in the home and we will answer according to the most recent company updates and procedures.
We Keep Safe for You
Transmission of coronavirus is quite easy when near an infected person or when you touch your eyes, nose or mouth after being in contact with a contaminated surface. The contractors at Paul Davis maintain good hygiene and comply with CDC guidelines to make sure that we keep our customers safe. We frequently use hand sanitizer, wash hands for an appropriate amount of time with soap, sanitize surfaces and maintain a safe distance of six feet from other people.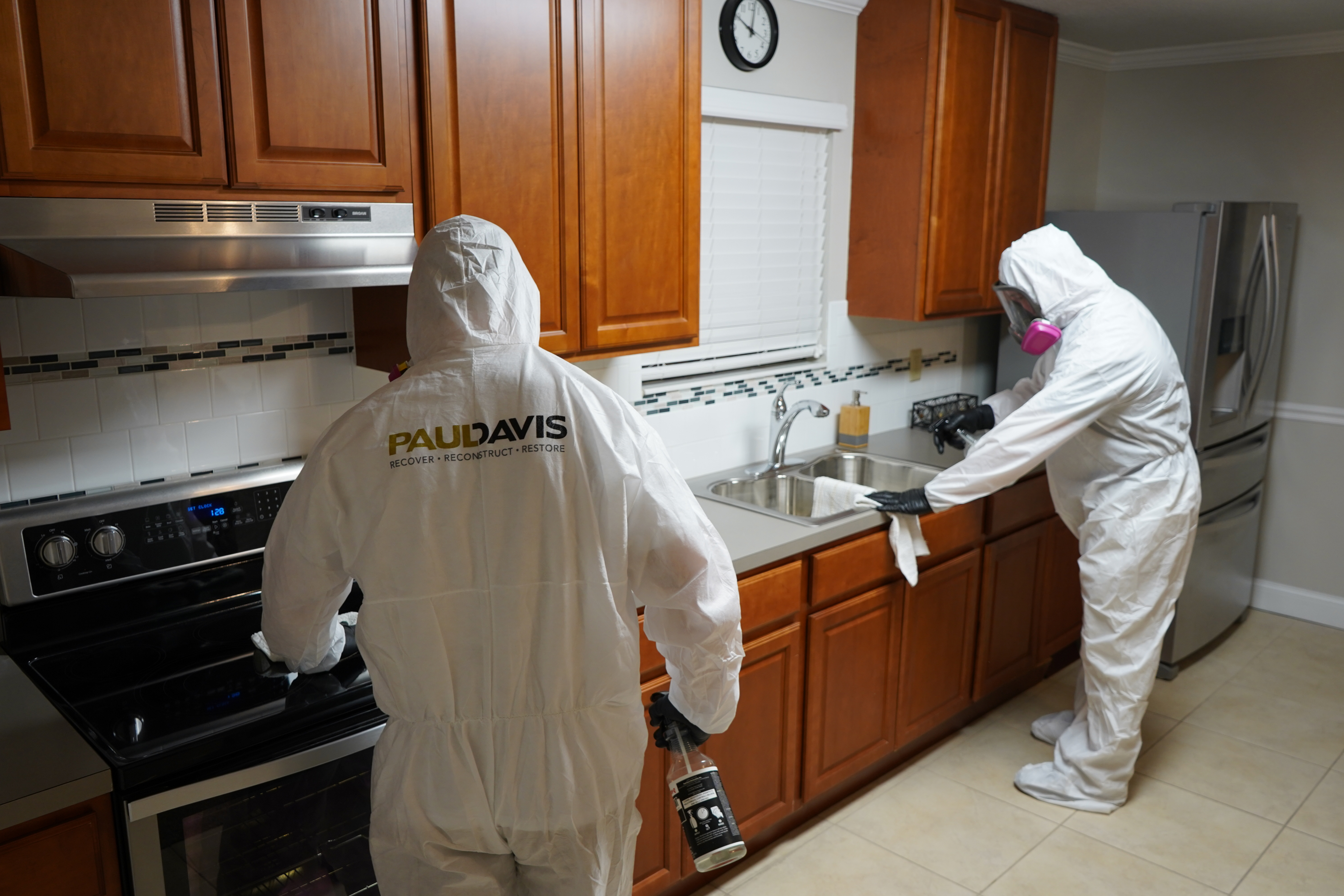 Let's Keep Everyone Safe
To establish the safety of all individuals, kindly let our team know the condition of those residing in your residence. We invite you to ask questions you have and let us know if you would like our team to take additional safety measures.
Reach Out to Paul Davis Today
Paul Davis is available to provide residential disinfection services in Palm Beach County, FL. As one of North America's premier restoration service providers, we have the skill that's needed to prevent the spread of pathogens and do our part to slow down Coronavirus. Contact Paul Davis today at (561) 478-7272 and schedule an appointment with our team members.